Peace I leave with you; my peace I give you. I do not give to you as the world gives. Do not let your hearts be troubled and do not be afraid.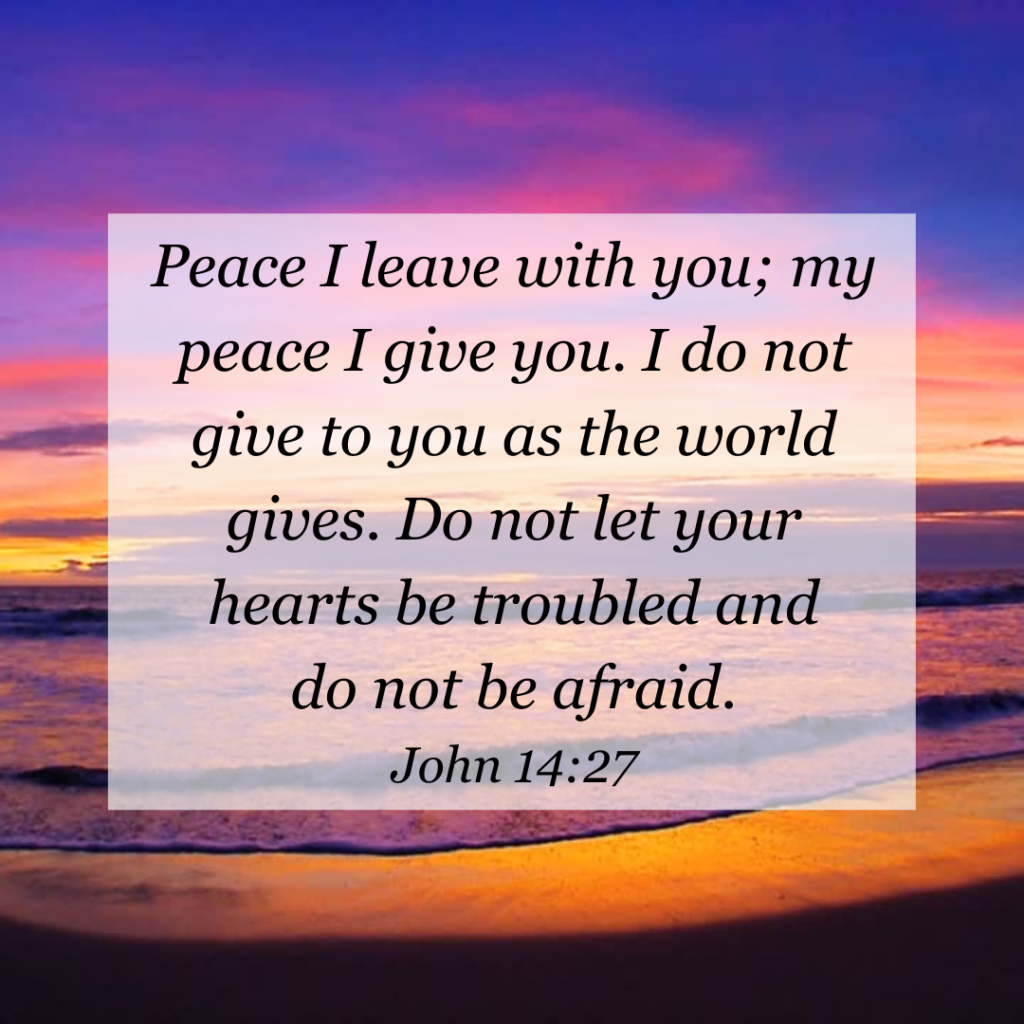 It's not been the most peaceful week, anywhere.
But God promises… Jesus promises… we can have peace. HIS peace. He left it here for us, he gives it to us when we need it. And the peace is for always. It's not a one-time gift or something that can be taken away. We don't have to be worried or afraid because HIS PEACE is with us and in us.
It sounds easy. And in some ways it is. For me, it's about focusing. Meditating. Remembering. I can't create peace within myself on my own. But I can have HIS PEACE.
And I can have no fear.
---
You can get this week's phone wallpaper by clicking HERE.